A fragment in English.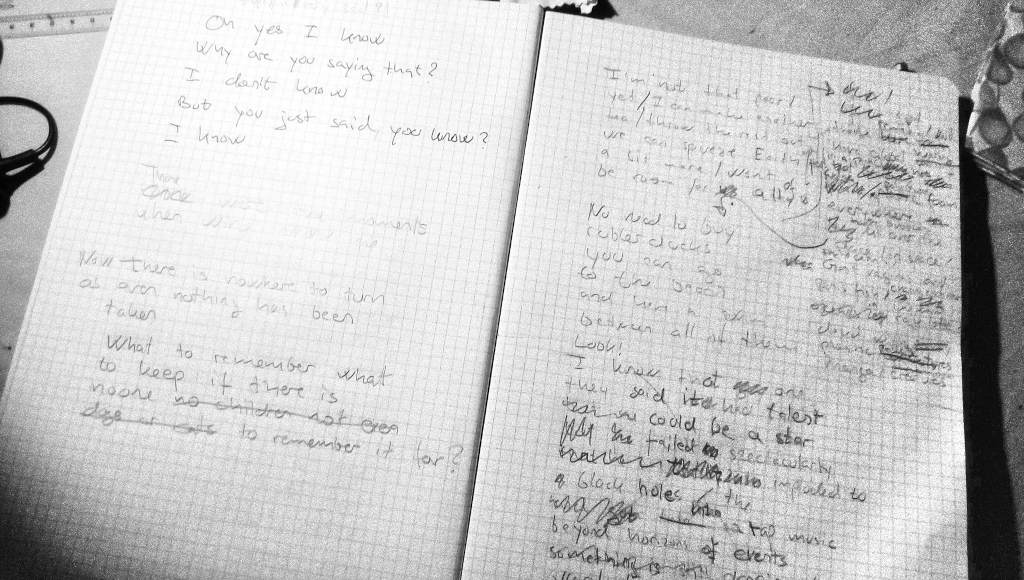 I hesitate to write poetic texts in English as I am not an English speaking native. This fragment ended up in an un-numbered notebook due to a conversation some time ago with a friend from Brooklyn who sort of suggested I should write something in English, maybe.
The experience convinced me that probably I shouldn't do that.
Later today I did it anyway. Listening to an album by Nala Sinephro and absentminded browsing the works of Elsa & Johanna then, as I cleaned up my room, I stumbled on my discarded off-piste notebook and messed around with it a bit.
The title is due to the fact that I mailed it to myself, corrected something, then replied, still agreeing that it most likely sucked.
However I think the title is nice, well, you know, so…
Music I listened to: Space 1.8, Nala Sinephro , Warp Records WARP324.
(Note that this is not an opinion on Nala Sinephro's music — I totally love Nala Sinephro., She has her heart in her music… It is absolutely wonderful what she and the other musicians on that recording have created so the title below is about my writing reflection as described …)
Re: Nah, this sucks…

Oh yes I know
Why are you saying that?
I don't know
But you just said, you know?
I know

Those were the moments
when wine drunk me

Now there is nowhere to turn
as even nothing has been taken

What to remember what to keep
if there is none to remember it for?

I'm not that poor
yet
I can make another tea
throw the rest out
we can squeeze Earth
a bit more
won't be room for all of us
but those remaining would
have global heating and
forever float in pink hot fudge
polystyrene foam
everywhere
happy bubbles
no need to buy
rubber ducks
we can go
to the beach
and have a swim
among all of them
in space
the oceans
giant vaginas and penis fish
chasing love
in lukewarm caffè latte dosed
with plastic pellets
manga
creatures
mystical

Look!

I know that one they
said it had talent
could be a star
failed spectacularly
imploded to
black holes
the rap music
beyond horizons of events
dancing
words
stillness
a palace of space
is turning turning
turning

blue